What We Believe
What do we believe at Sioux Center Christian School?

We believe in our mission statement.
The mission of Sioux Center Christian School is to disciple God's children by equipping them with a knowledge and understanding of Christ and His creation so that they can obediently serve God and others as they work and play.

We believe in the Bible and Reformed creeds and confessions.
We believe the Scripture of the Old and New Testament to be the Word of God, the only infallible rule of faith and practice. This divine Word of God has been most clearly and consistently interpreted in the Reformed creeds and confessions.

We believe in our purpose.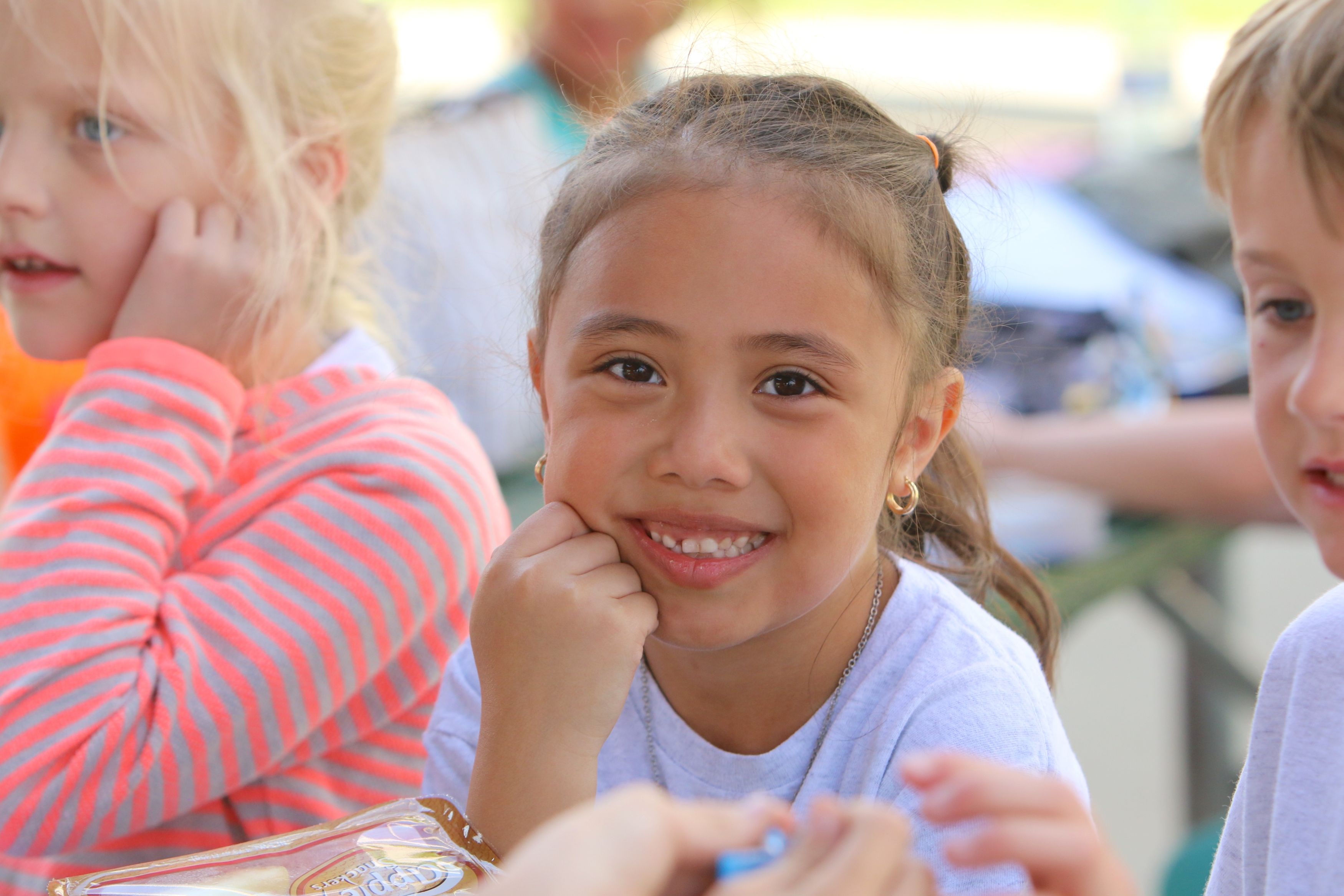 The Sioux Center Christian School is owned and operated by a society of believers for the purpose of providing elementary education that is directed by Scripture, as interpreted by the Reformed Confessions. This society is composed of parents and all other members of the Christian community who are called to provide Christian nurturing and instruction to covenant children. In sending their children to Sioux Center Christian School, parents entrust the education of their children to the board that operates the school through its administrators and teachers, all of whom are qualified to carry out their tasks in harmony with the purpose of the institution. Teachers and parents work together to further the Christian education of their children.
As a biblical, Reformed, Christian school, Sioux Center Christian School recognizes the centrality of the covenant and the kingdom. Children of believers are to be seen and loved by the teachers as members of God's covenant and as citizens of His kingdom. They are God's children in Christ and share in the calling of the believing community. As such, they are educated to be disciples in obedient covenental service, putting all areas of life under the Lordship of Jesus Christ. In this covenant-kingdom activity, they are, together with all believers, co-workers and partners with Jesus Christ.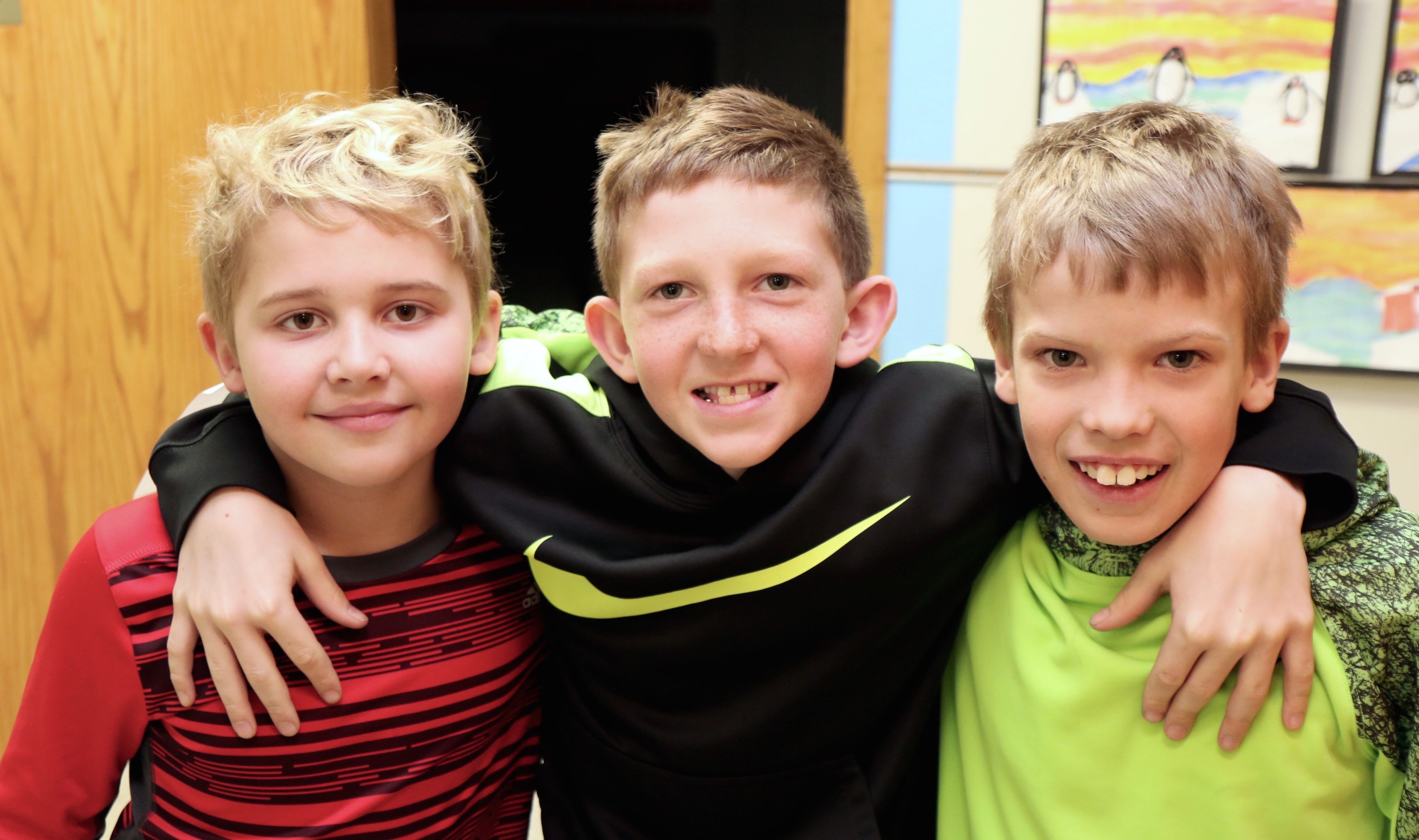 All believers must share a concern for the spiritual development of the child in the wholeness of his being as God's image bearer. However, it is the school's distinct responsibility to further this through the formal education of the child.
All members of the Christian school community should encourage each other to demonstrate the character of faithful covenant children who delight in and honor God's laws.
We exist to praise and glorify God's name in all that we learn and do. SCCS is dedicated to helping each student grow and develop spiritually, academically, and socially.

We believe in relationships.
The purpose of SCCS shows itself in three personal relationships: to God, to fellow image bearers, and to creation.
In our personal relationship with God, we teach that all of life begins and ends in God; therefore, God has a claim on our life. We are created in God's image and must reflect that image in every aspect of life. This image is best reflected as we show love for God above all and submit ourselves in the service of His coming Kingdom.
In our relationship to fellow image bearers, we teach that love for God above all comes to expression as we fulfill Christ's mandate to love our neighbors as ourselves. We put the welfare of others ahead of self. We actively seek out and help, by word and action, those in need. What we do for others is the same as doing it for Christ Himself.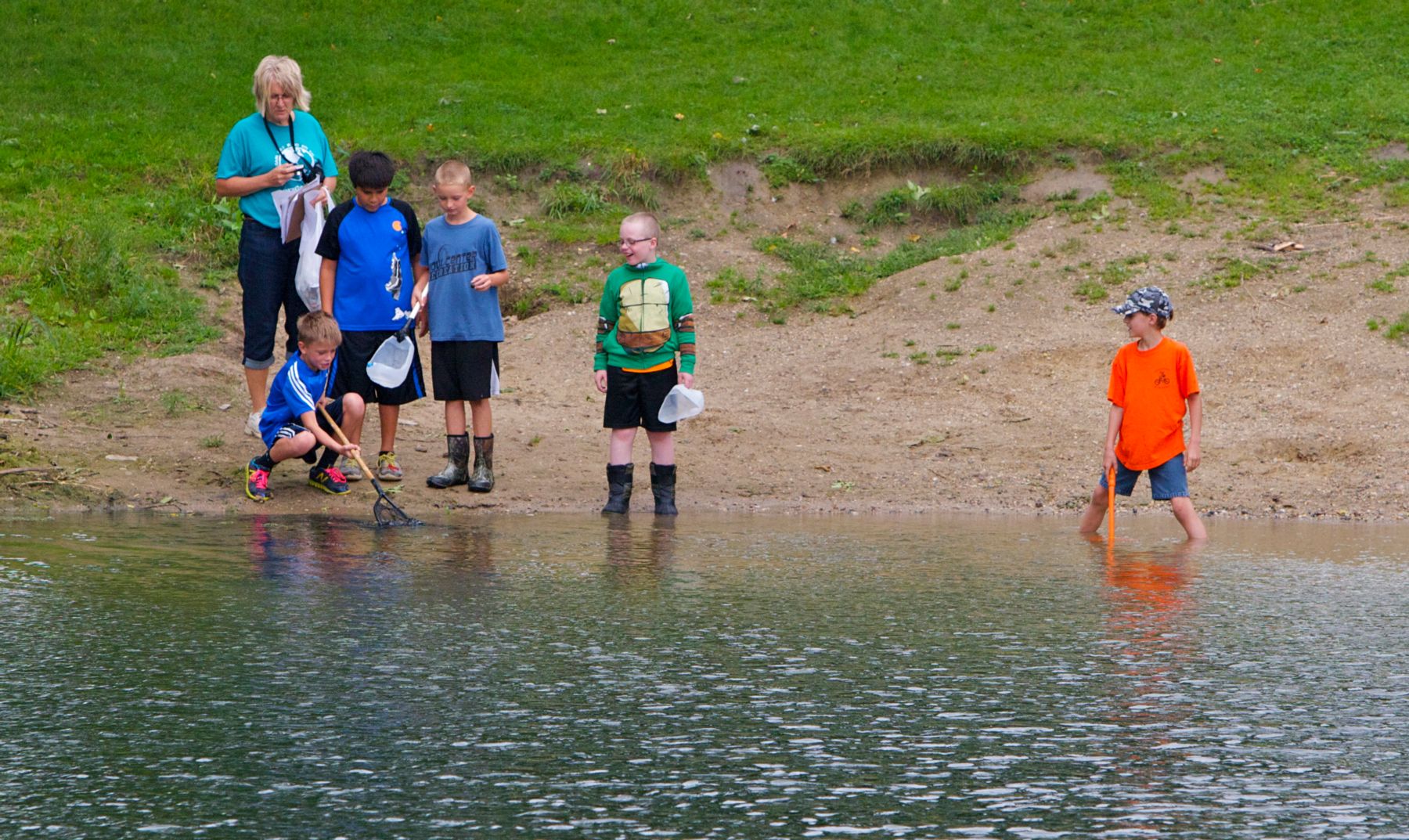 In our relationship to creation, we teach that, in Christ, the cultural mandate to subdue the earth and have dominion over it is renewed and must be fulfilled. As stewards of God's creation, we must work to maintain the quality of our environment and use resources wisely.

We believe in Teaching for Transformation.
Teaching for Transformation (TfT) provides a framework for the development of authentic and integral Christian learning experiences that are grounded in a transformational worldview, with a focus on seeing and living out God's Story.
"There is not a square inch in the whole domain of our human existence over which Christ, who is soveriegn over all, does not cry, 'Mine!'" Abraham Kuiper
The biblical truth that resounds in our Christian school's curriculum is that all things in the world belong to God. It is important that we not presume that this truth is obvious or apparent to all. The task of a Christian school teacher is to help reveal God's grand Story in all things. A teacher's task is one of Christian-story telling, of seeking out and helping students to "See the Story" in all areas of study. We do this by teaching under the principle of all things. Teaching for Transformation binds together all subjects and activities, providing a framework for the education we provide and what we want graduates to be. It helps us live out our mission by providing definitions of what it means to be a disciple (head), why we have discipleship habits (heart), and how we practice being a disciple (hands).
God created all things. Even after the fall, which indeed affects and infects all things, creation remains good. Redemption impacts all things, redirecting them to their God-designated purposes. Someday, all things will be fully restored, but the work of renewal begins now, and we are privileged to be co-workers with God in this process. It is into this story that teachers are called to invite each student. Through TfT, teachers design learning experiences that help students discover God's Story and His fingerprints in all things, with the hope that every learning experience will become truly transformational for every student.
Explore (Head) – Desire (Heart) – Practice (Hands)
While there is a high level of intentionality in the TfT framework that contains many unique core design practices and tools that all teachers are expected to use, the following three Core Practices serve as the foundation.
Core Practice # 1 – Storyline
Every Christian school classroom must have a powerful and compelling vision of the Kingdom that creates a longing and a desire within every student to play their part in God's unfolding Story of creation-fall-redemption-restoration.
"And once you live a good story, you get a taste for that kind of meaning in life, and you can't go back to being normal; you can't go back to meaningless scenes stitched together by the forgettable thread of wasted time. The more practiced stories I lived, the more I wanted an epic to climb inside of and see through to its end." Donald Miller
Every unit and every learning experience tells a story. The TfT framework tries, using the story discovered in each unit of study, to create a powerful and compelling image of God's Story. The TfT framework invites students to imagine his or her place in God's Story – now. TfT does this by connecting the story of each unit with opportunities to tangibly practice living in the grand narrative. Each student and teacher will begin to create a personal "storyline" and articulate how they see themselves living in God's epic drama.
Core Practice # 2 – Biblical Throughlines
Every Christian school classroom must have an articulate and inspiring student profile that invites every student to imagine how to play their part in God's Story.
"The primary goal of Christian education is the formation of a peculiar people, a people who desire the kingdom of God and thus undertake their life's expression of that desire." James K.A. Smith
What a complex challenge to imagine what it is to be a "peculiar" person in God's Story! SCCS has identified 11 biblical Throughlines to help us imagine who we are as peculiar people. When schools invite students to actively contribute to the formation of Christian culture, we need to challenge each student to develop Kingdom-building characteristics. These biblical characteristics help us all, teachers and students, to understand what our roles are and what our calling is. They provide us with chances to practice, opportunities to develop discipleship habits.
Teachers use Throughlines to connect each unit's learning outcomes to God's Story, as a type of "thematic Velcro", carefully choosing, together with the students, one or two Throughlines they want to learn about as they explore the topic. This process shifts the learning focus away from "what" the student needs to know to "who" the student is called to be. These Throughlines characteristics weave through the Bible and describe a calling to "be", not simply to "do". They can also be considered "wholines" because they describe who we are. Interestingly, TfT teachers often find that the students absorb the "stuff" of the unit better because they have a meaningful context for the learning.
Throughlines are big picture ideas around which we can organize curriculum. Throughlines are qualities/characteristics that we desire students to develop as God is revealed to them in all things. They are discipleship concepts that guide our living. These characteristics describe how we can become part of the restoration of creation. They answer, "How NOW shall I live?" Throughlines weave the big ideas into a transformational worldview. A key component of the TfT framework is that teachers are challenged not simply to tell the students about the Throughlines but to provide actual opportunities for the students to "live" the chosen Throughlines in each unit.
And what does God call us to "be"? He calls us to be Servant Workers, to be Justice Seekers, to be Earth Keepers, to be Community Builders. He calls us to be Creation Enjoyers, Truth Finders, Order Discoverers, and Beauty Makers. And in all of these, He calls every disciple to be God Worshippers, Word Appliers, and Image Reflectors. Here we get a wider picture of the roles that God has called us to be as Christians.
Core Practice # 3 – FLEx – Formational Learning Experiences
Every Christian school classroom must provide authentic (real work, real people, real need) opportunities for students to practice living the Kingdom Story. This practice then becomes a habit, with habits shaping who we are and what we do.
"It is nothing but a pious wish and a grossly unwarranted hope that students trained to be passive and non-creative in school will suddenly, upon graduation, actively contribute to the formation of Christian culture." Nicholas Wolterstorff
"A man who carries a cat by the tail learns something that he can learn no other way." Mark Twain
Wolterstorff suggests, strongly, that students must be given the opportunity to do God's work NOW – to be active and creative in God's Story. Meaningful work creates a sense of purpose in their lives, and draws students more powerfully to God's Story. As the name suggests, Formational Learning Experiences are designed to form the students' hearts and actions as well as their minds, equipping students to become people who live and breathe God's Story. Research and experience suggest that formational learning best emerges from experiences that get at our gut and touch our heart. James K. A. Smith writes in Desiring the Kingdom that "Education is not primarily . . . concerned with providing information; rather, education most fundamentally is a matter of formation, a task of shaping and creating a certain kind of people. These people are distinct because of what they love and desire – the Kingdom of God."
We promise to design formational learning experiences that:
Invite every student to explore their role in the Kingdom story

Nurture every student to desire to be a peculiar people

Empower every student to practice their life's expression
To learn more about Teaching for Transformation (TfT), click here.
We believe in partnering with Christian homes and churches.
Sioux Center Christian School recognizes that the parents are most accountable before God for the nurture of their children in the ways of the Lord. Parents are primary teachers of their children. Therefore, the school sees itself as an extension of the home. We see that the home, church, and school must be partners in helping the students to grow in discipleship, establish relationships, and live in obedience to God's Word.