Chapel
Current link is to the Storyline Chapel on Wednesday, March 4 : Good News for the Whole World
(It will be live on the first Wednesday of each month at 1:35pm. The recording will be available to watch at the same link until our next chapel.)
Our goal is to praise and worship God. Join us!
We seek to glorify our great God during school-wide chapels.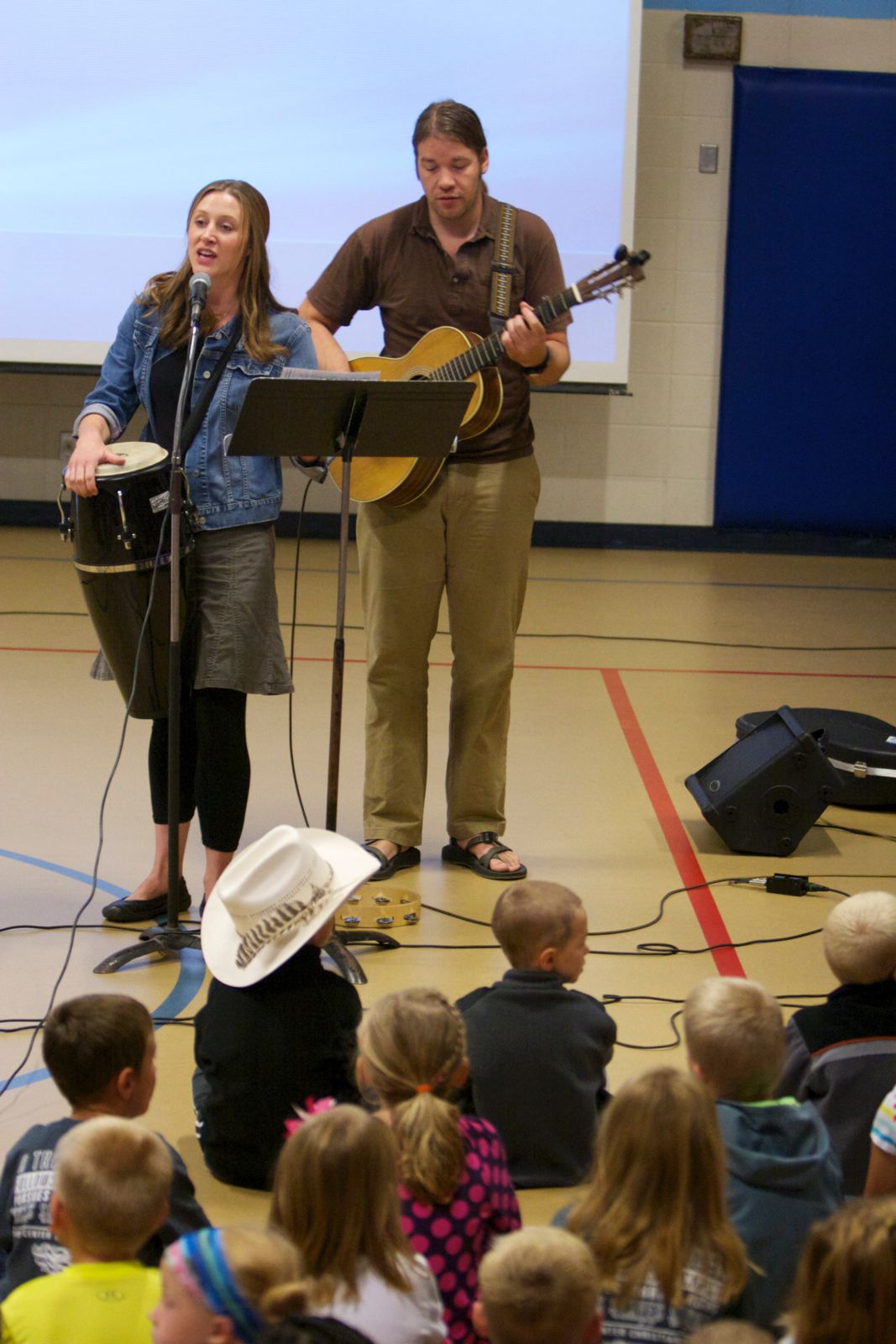 We have chapel at least once a month, with some chapels focusing on our school-wide storyline and some focusing on special holidays like Thanksgiving, Christmas, and Easter throughout the year.
What are we trying to accomplish by having chapel at our school?
GOD GLORIFYING: We seek to glorify God in all parts of chapel – brainstorming, planning, preparing, and worshiping.
FAITH NURTURING: We want to provide students with an opportunity to continually nurture their faith.
RELATIONSHIP STRENGTHENING: Chapels should be an opportunity for students and the school community to strengthen their relationship with the Lord.
BODY BUILDING: We believe chapel should be intergenerational, with school supporters joining us to demonstrate the greater body of believers.
TALENT USING: We want to worship God by having students use the talents and gifts with which they've been blessed. Student participation and leadership is important.
RELEVANTLY WORSHIPING: Chapel should be relevant to the audience who is worshiping. Chapel is not a mini church service.
FOCUSED WORSHIPING: Students are constantly reminded that we are worshiping an audience of One. It's all about God, but other people get to experience the worship as well.
TEAM BUILDING: Teachers, staff, and students will work as a team to plan, prepare, and worship.
STORY SHARING: We see the Bible as an entire story, and we want to use drama as a way to tell the story. Because God created many different forms of drama, we will use the different forms as part of our worship.
STUDENT LEADING: Our chapels will be student-led with staff and faculty empowering students to lead and participate. Students will be able to build leadership skills in this way, as we will be training future worship and church leaders.