Jazzy January
What is JAZZY JANUARY?
Our music department has received a grant to incorporate a Jazz Experience curriculum
for our middle school students, which includes exposing them to various jazz experiences, including using jazz improvisation methods in their own music and learning from experienced jazz musicians who come to visit school.
Jazz Playlists for your enjoyment...
Mr. Kuipers has compiled some "New to Jazz" playlists for you and your family to enjoy!
Youtube Link: http://bit.ly/sccsjj1
Spotify Link: http://bit.ly/sccsjj1s
Amazon Music: http://bit.ly/sccsjj1a
Each week, families who listen to the jazz playlist of the week can enter their names for a chance to win a free jazz cd (or digital download if that is more your style). Click here to enter the drawing: http://bit.ly/sccsjj1cd
THANK YOU to the Kickin' Brass Band, a professional swing band from Sioux Falls, who shared their amazing musical talents with our students and guests from Orange City Christian and Hull Christian on Tuesday, Jan. 7.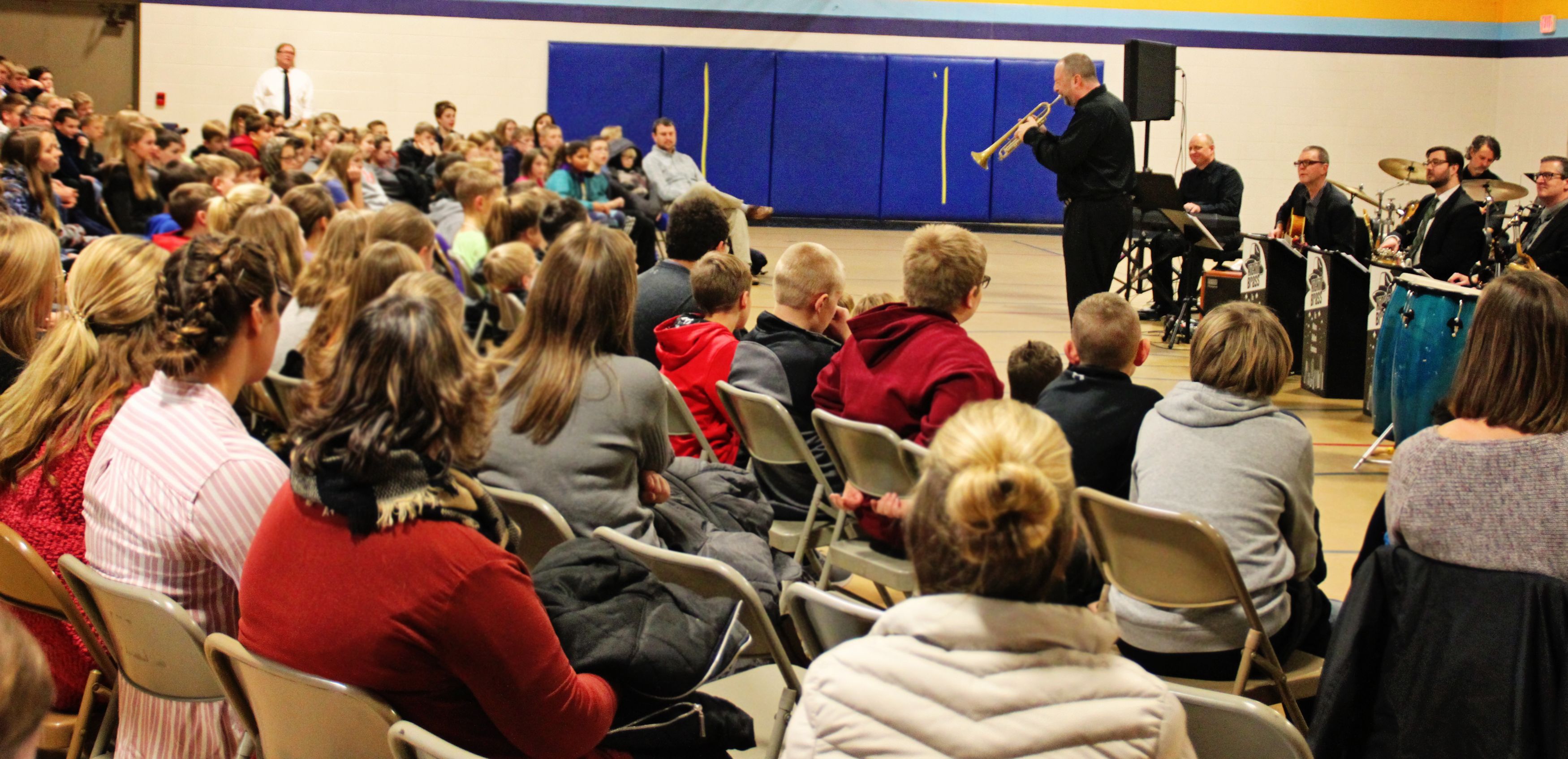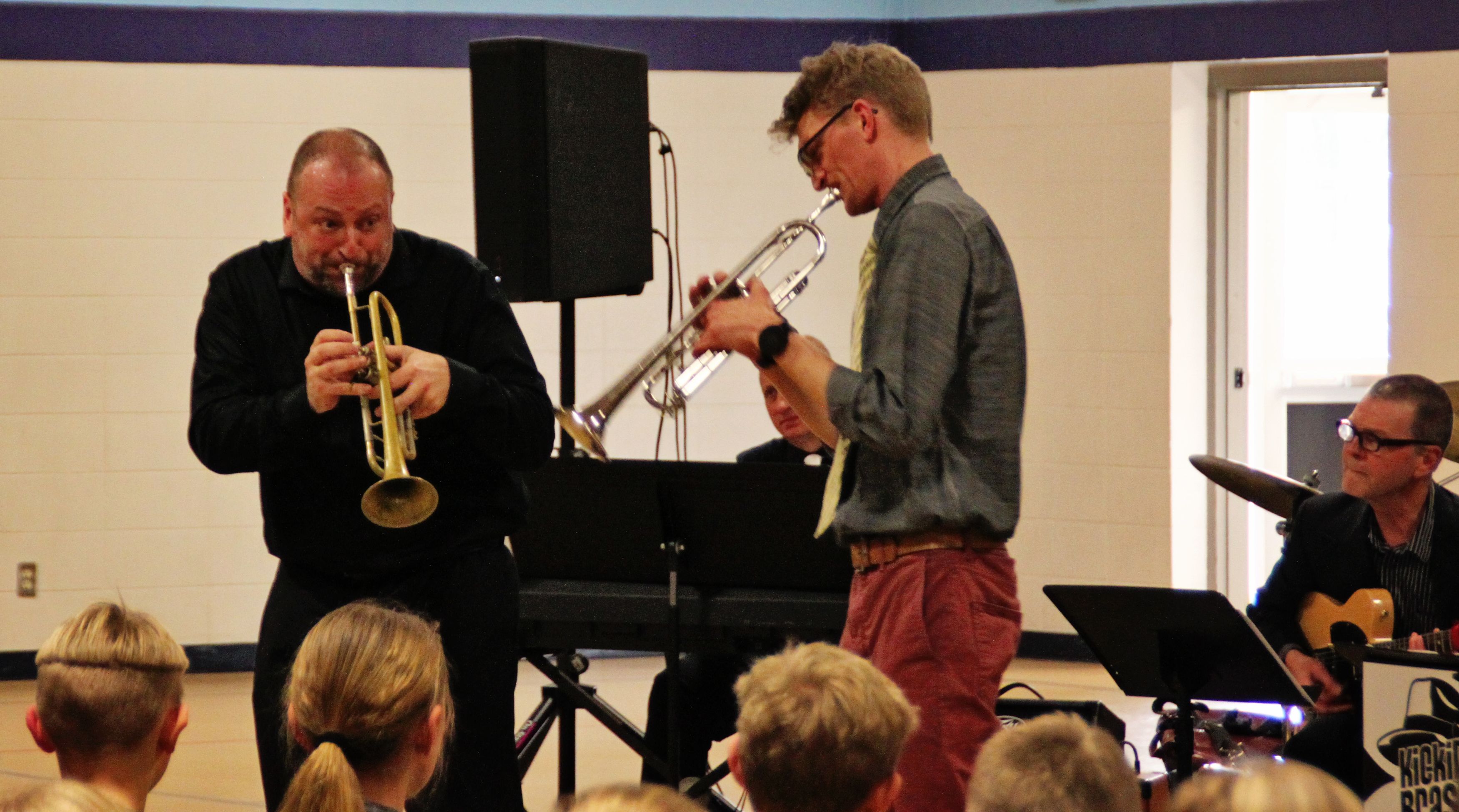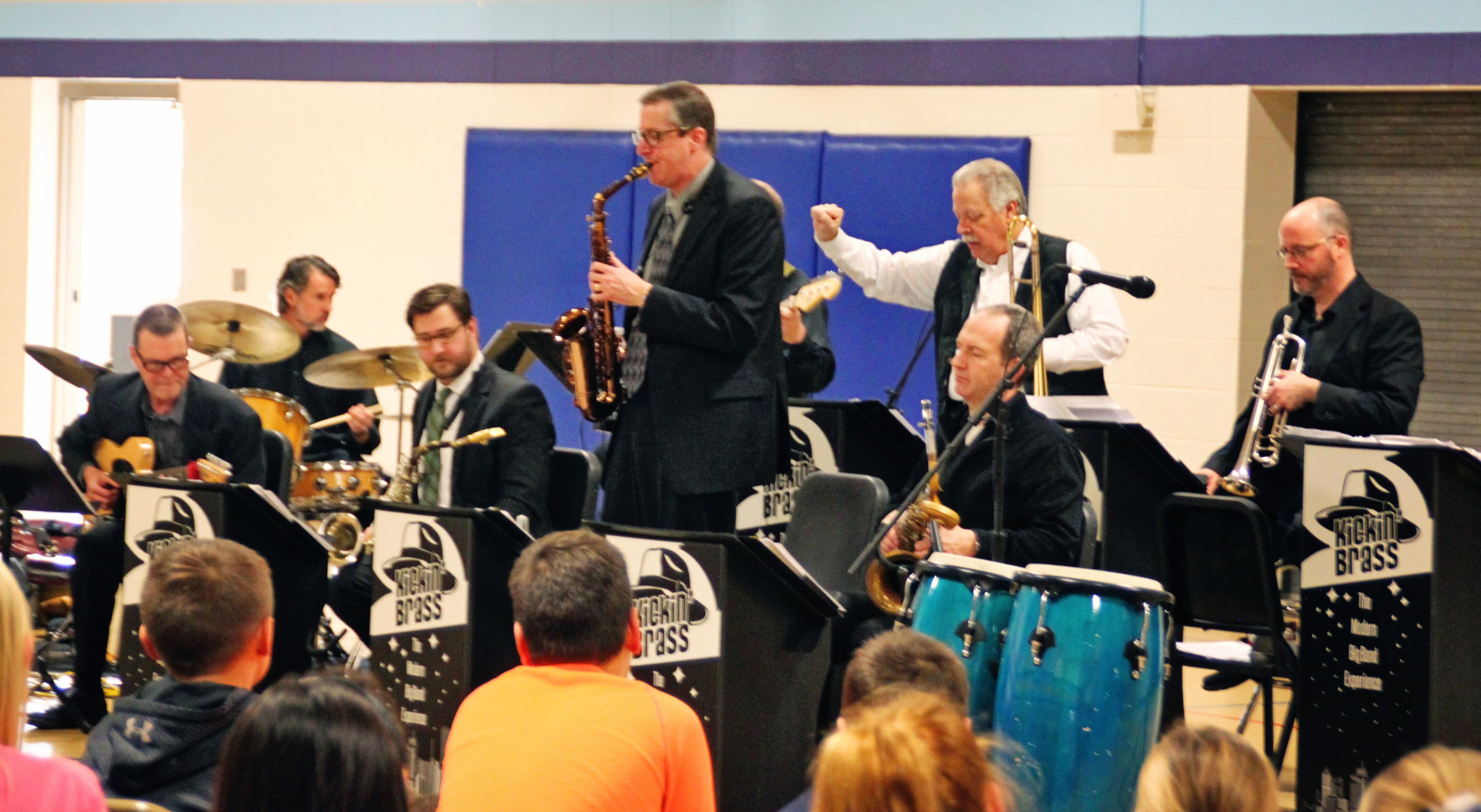 More special events coming...
Thank you to the Dwight & Marilyn Conover Foundation and their generous gift to our school through their Arts & Culture Grant program!