Speech and Drama
We love using our talents and gifts with others. We act, speak, dance, sing, construct, and use our technical skills.
Why? We want to worship our Creator.

Speech
Students in grades 6-8 have the opportunity to participate in an interscholastic speech competition. We are grateful for the work of the teachers and coaches to prepare them. In fact, most of the students participate! This interscholastic event is usually held in October.
Drama
SCCS has an active and growing drama program! Each spring our 7th and 8th grade students put on a large scale production, alternating between musicals and plays. Recent performances have included: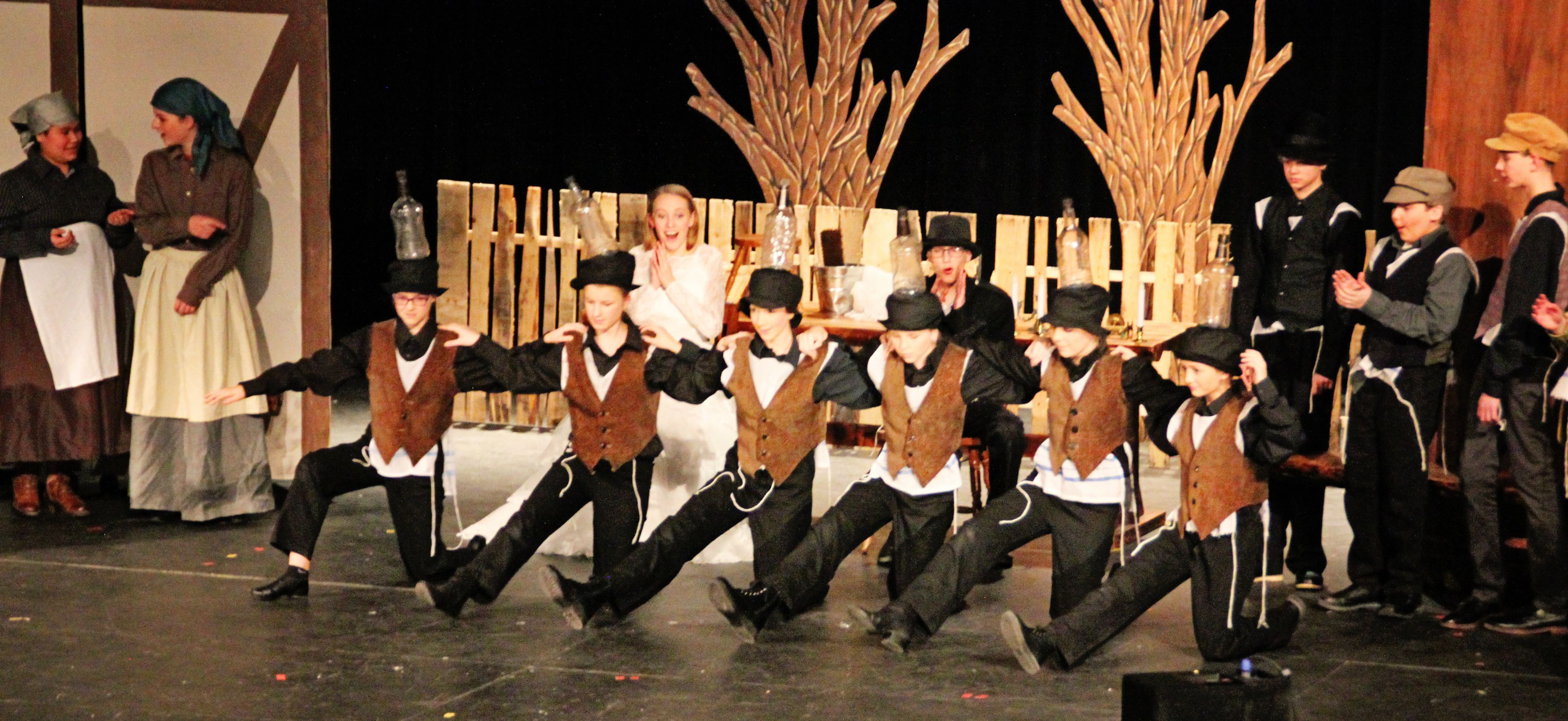 Fiddler on the Roof Jr (Winter 2021)
The Adventures of Peter Rabbit and His Friends (Fall 2019)
Mary Poppins, Jr. (Fall 2018)
A Winter's Gift (Fall 2017)
The Lion King, Jr. (Spring 2017)
The Emperor's New Clothes (Fall 2015)
Annie, Jr. (Spring 2015)
The Lion, the Witch, and the Wardrobe (2014)
Fiddler on the Roof, Jr. (2013)
Charlotte's Web (2012)
Beauty and the Beast, Jr. (2011)
Cornfied of Dreams (a clasically-styled melodrama) (2010)
The Music Man, Jr. (2009)
Students have many opportunities to be involved not only on stage, but also behind the scenes in creating sets, assisting with costuming, running the sound system, and operating the lights.
Additionally, students have the opportunity to help lead worship in our chapels. With the intent of developing gifts and bringing glory to God, students have participated in skits, mime, dramatic readings, hand mime, and video, helping the Bible's stories come to life in our monthly chapel gatherings.