PACE (Parent Group)
THANK YOU to everyone who bought bags of softener salt!
We sold 5,371 bags of salt!
Right now, we are unable to deliver the salt to homes because of recommendations of Community Health Partners and the CDC.
We are offering you the option to PICK UP your salt order from
Water Werks (2972 St. Andrews Way, south of Holiday Inn Express)
(hint: don't use Google for directions...turn east on the road by Four Brothers)
Next Pick Up date: Saturday, April 25, 9am - 11am
Call Tina (712-441-1319) or Emily (712-441-7539) to schedule your pick up time
---
THANK YOU to everyone who came to pick up their salt orders on Saturday, April 11!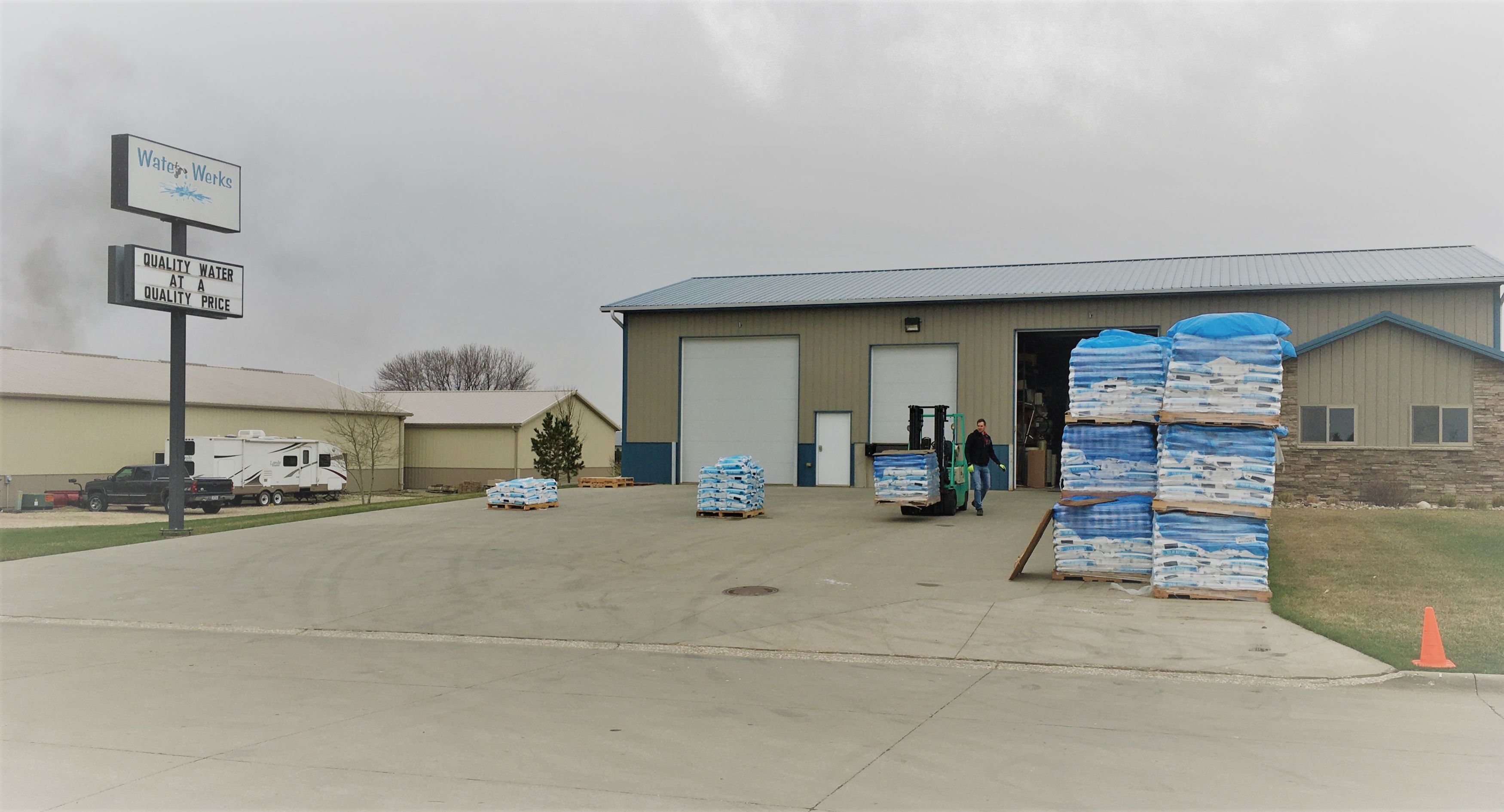 The process was very smooth and almost HALF of the salt is gone! This is a huge relief to our team! In past years, this was a time when we were looking forward to serving you with our house to house delivery. We appreciate your understanding and turning around to serve us as we needed to adapt.
We do acknowledge that it is not possible for everyone to pick up their orders. We sincerely apologize for any inconvenience this has been for you. As soon as the recommendations of Community Health Partners and the CDC indicate a safer time for our community, we will discuss a delivery date.
Options to consider:
If your vehicle is not able to move your full order, consider picking up part of your order (especially if you are running out of salt and need a few bags for now). We will keep track of how many bags should be delivered to you later.
Do you have family member or friend you have had REGULAR contact with during this time of social distancing that could pick up your order. (We do not encourage contact otherwise so please use your best discretion in this option).
Again, we DO HOPE to offer delivery at a later date, we just don't know when that will be.
Pick Up Reminders:
Bags are 40lbs each, consider your vehicles capacity to carry your load of salt
We are not helping load vehicles other than using a fork lift to move pallets on trailers, consider your ability to load your bags
Face mask and gloves are encouraged
Respect proper social distancing guidelines
Please "check in" when you arrive so we can cross off your order. You will see a "coned" area on the street where you need to stop and check in.
Again, we thank you for the great response so far and look forward to another successful Saturday of order pick up!
---
"...answering God's call to enrich Sioux Center Christian School through our actions and support."
Parents in Action for Christian Education (PACE) is the parent group that comes alongside Sioux Center Christian School to help it achieve the vision of quality, Christ-centered education for our covenant children.
PACE is made up of all parents of SCCS students.
We answer our call to support SCCS through events of service that promote fellowship and provide for our school.

The national Box Tops program is moving from physical Box Tops on products to digital.
Changes are coming to Box Tops! You may have noticed that they are switching from physical Box Tops on products to digital ones. The switch-over will take a year or so to complete, but we want our supporters to be aware of the change so PACE can continue collecting funds to support faculty, staff, and students at SCCS.
Just download the app to your phone, set up an account under Sioux Center Christian School and then scan in your receipts after you shop. Receipts must be scanned within 14 days of purchase!
If you have any questions, please feel free to contact the PACE Box Top Team:
Emily Mouw 303-437-6430, Jackie Altena 712-449-5797 or Jody Rozenboom 515-297-0309.
Please continue to send unexpired, physical Box Tops to school!
https://www.boxtops4education.com/