Trail'Raiser Night 2020
Thank you to all who participated in our Trail'Raiser Night Online Auction!
Click here if you need to login to the auction and check out your purchases...
Those who ended the auction with winning bids may pick up your Auction items and certificates on Wednesday, May 13 from 8am to 5pm and Thursday, May 14 from 8am to Noon, in the main entrance of school. You may pay online or bring a check/cash when you come.
If you were bidding and didn't win...remember that your bids were still very important to the success of our auction!!

We were able to UNLOCK the entire remaining MATCHING DONATION of $20,370, through $22,380 in auction winning bids, buy it now purchases, and "just" donations. THANK YOU SO MUCH for your generosity!
May this auction bring ALL GLORY to God for His provision through it!
Truth T-shirt sales are still going on through Monday, May 18 at noon,
and those purchases will continue to be DOUBLED!

Once t-shirt sales are finished, we'll share the total amount raised by Trail'Raiser Night 2020!

THANK YOU!!
---


Order online through MONDAY, MAY 18 at Noon. SHIPPING available or PICK UP at school (early June)
$5 OFF each shirt when you order 2 or more - any combo of size, color, design!
PLUS...ALL Truth T-shirt purchases will be DOUBLED by matching donations!
Click on the image to head to our online store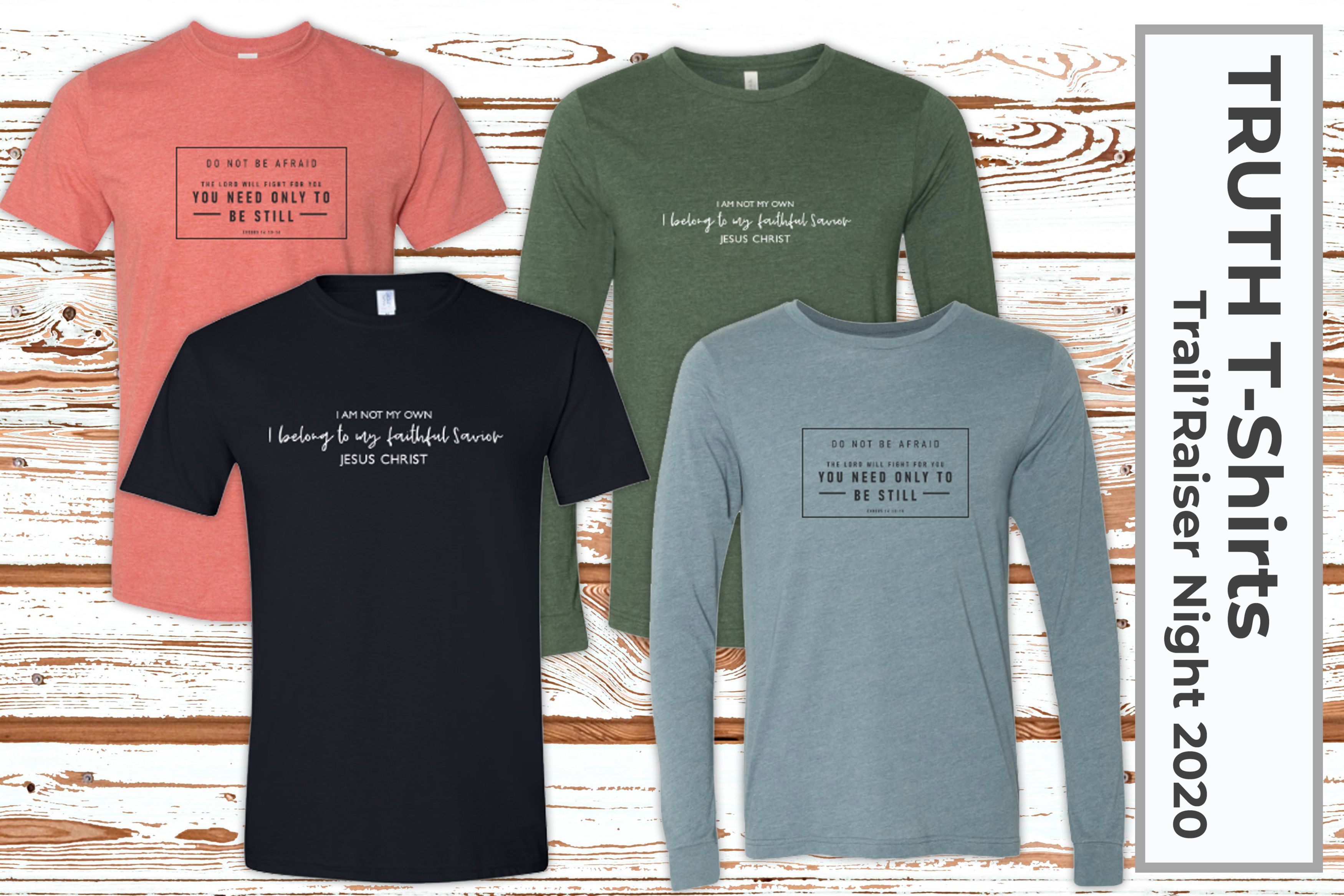 ---
All proceeds from this year's event will help clear the $747,000 actual debt remaining on our building expansion project.

We are so thankful for the $6.8 million 25,000 sq. foot addition, which added 10 classrooms, 2 music rooms, a new administrative office area and inclusive education spaces. 5,000 sq feet of existing space was also remodeled. Campus security, student safety, and handicap access throughout our entire facility was greatly improved. The expansion, which was completed in 2015, has also made way for our school to add tier 3 services, which allows us to include as many children with varying needs as we possibly can in Christ-centered education.